Insights /
Product insights /
Control valves /
AVK's control valves - Optimizing pressure management of water distribution
Pressure management is considered the most favourable, significant and cost-effective leakage management activity. It is the fundamental foundation for optimal management of water distribution systems confirming, sufficient and efficient supply to legitimate users and consumers.
It is well-known that one of the primary factors that dominance the leakage rate is a high pressure in the distribution system. Most of the pipeline bursts occur not only because of high pressure but rather due to ongoing pressure fluctuations that force the pipe to continuously expand and contract, resulting in stress on infrastructure. Therefore, it is critical to reduce to a low constant pressure in the pipeline system.
AVK control valves Series 859 are used to provide optimum pressure and flow conditions at any time. They maintain particular pressure, flow or level regardless of changes in the supply network, and therefore help to reduce water losses and contribute to efficient water supply.

AVK valves are intelligent. The AVK control valve series 859 installed with the ACMO PMD communication device is a local controller that can provide a wide range of control applications in a SMART pressure management system. The features are a highly precise control and auto-adaptive PID in order to fit the valves for a multitude of various hydraulic conditions.
The ACMO PMD is supplied with pre-configurable hydraulic control functions and data-logging features, that enable the operator to pre-set conditions for flow and pressure. The unit will communicate with flow meter and adjust the pressure according to flow irrespective of time of the day.
AVK intelligent control valve has been a proven solution for reducing leakage and burst frequency, bringing optimal and cost-effective pressure control to your network. It is also an essential tool for smart water networks!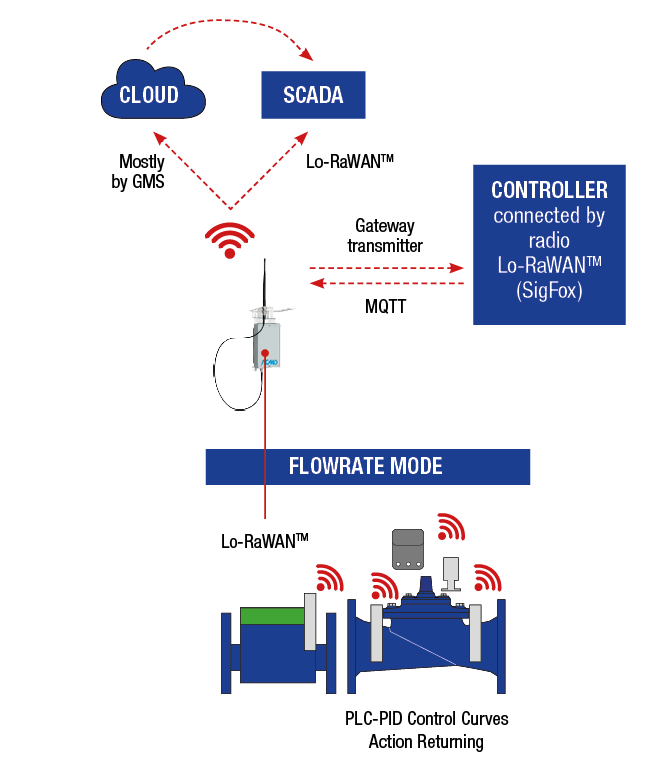 How can intelligent control valves contribute to a smart network?
Provide optimized and tranquil network pressures
Provide Pressure Feedback – Alarms
Provide Valve Position Feedback – Alarms
Verify Zones/Pressure Management Areas (PMAs)
React to System Failures – Isolate Bursts, Re-Zone Areas
Reduce Leakage
Increase/Decrease Reservoir Flows
Remote-Control Storage Level
Work Alongside Other Equipment – Pumps, Meters
Prolong Commodity Life – Control Maintenance Periods
Feedback Water Temperature and Quality